Chassis solid steel frames give these versatile transporters a long working life.  Wind, sun, and rain can give them a weathered appearance over time, but luckily they are excellent candidates for a full, showroom quality makeover!
Before
Phase 1 – Tires, hoses, and other parts are removed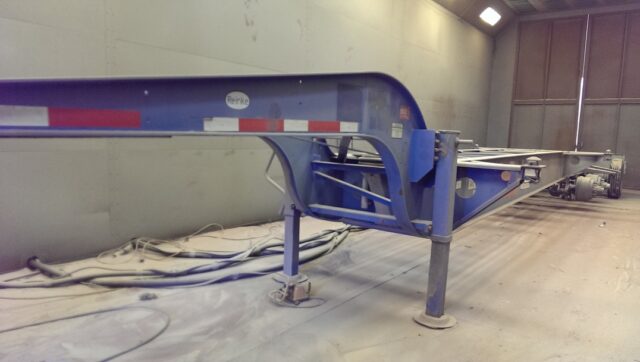 Phase 2 – Chassis frame is sand-blasted to a smooth, clean surface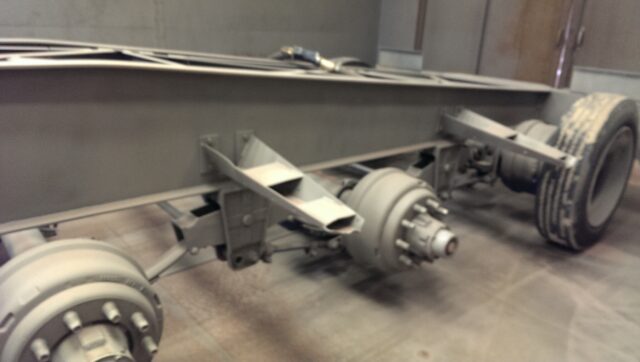 Phase 3 – Chassis is painted and reassembled after drying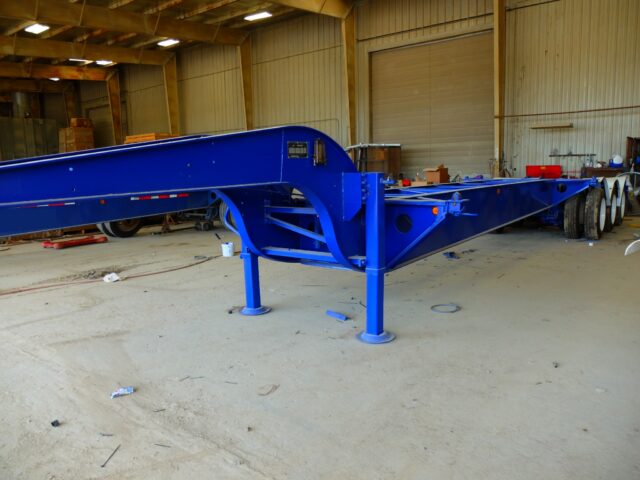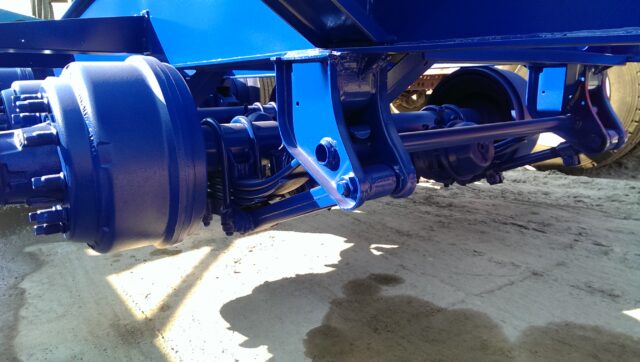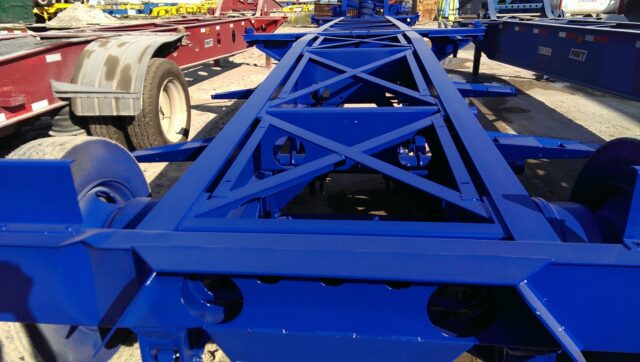 Phase 4 – Smiling for the camera!